Amazon Web Services introduces a second-generation Arm server processor
GIVING INTEL A RUN FOR ITS MONEY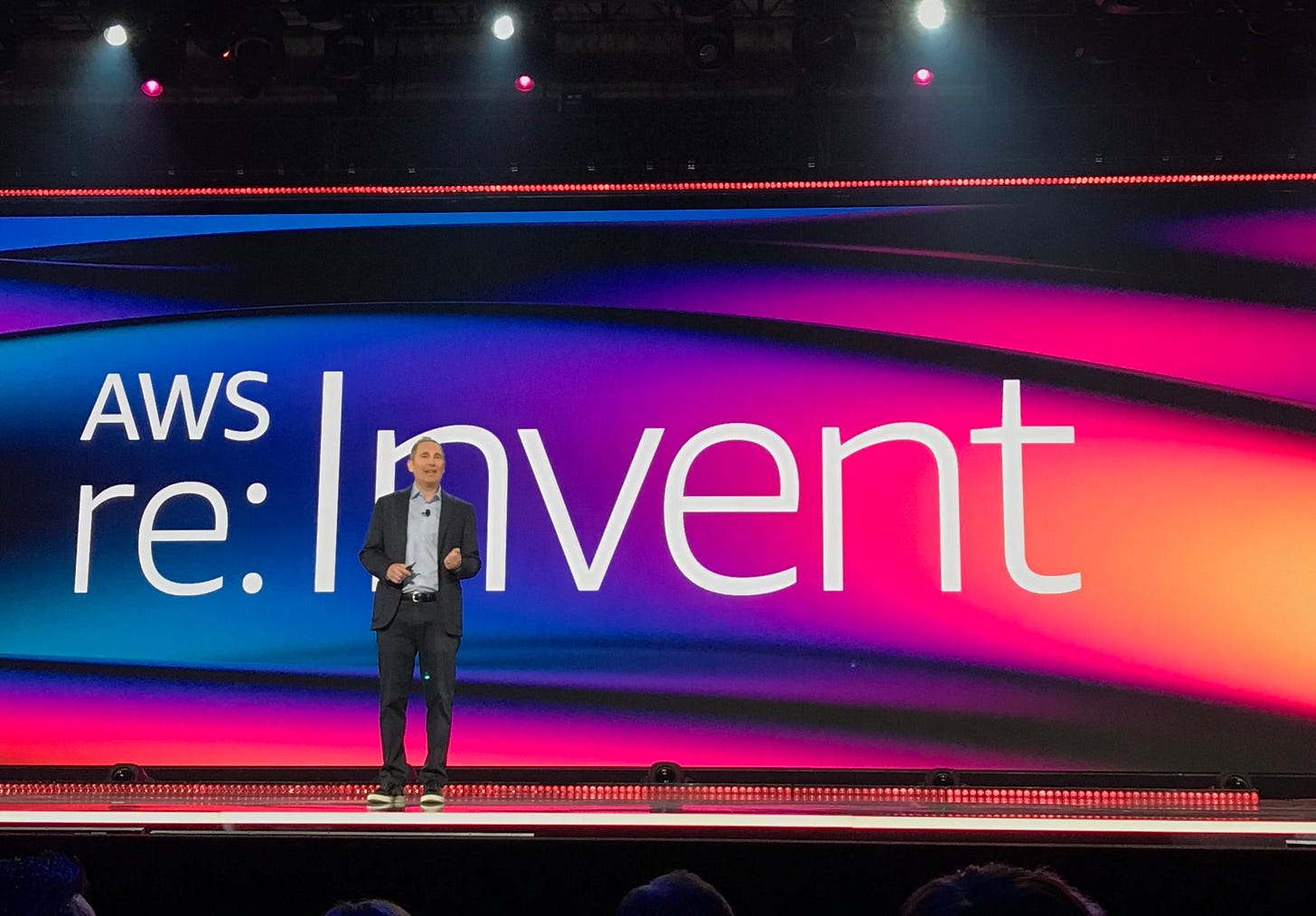 AWS CEO Andy Jassy speaks at re:Invent 2019. (AWS Photo)
Amazon Web Services introduced the second generation of its groundbreaking Arm server processor Tuesday, pledging that it would provide a sevenfold increase in performance over the first generation.
AWS CEO Andy Jassy introduced the Graviton2 processor early in his re:Invent 2019 keynote, saying that the company had been working on the second-generation chip even before launching Graviton at re:Invent 2018. The new chip was designed by AWS's Annapurna Labs division, and it will allow AWS customers interested in using Arm chips for cost reasons to enjoy performance akin to x86 processors from Intel and AMD.
Server customers have yearned for Arm data-center processors for a long time: the chip design that runs almost every smartphone on the planet has a lot of attractive qualities, especially when it comes to power consumption, but early Arm server processors just couldn't deliver enough performance to justify their use.
If you're looking for pure performance, Graviton2 probably still isn't for you. However, AWS said the new processor is up to 44 percent more powerful than the current generation M5 instances, which use Intel's Xeon processors.
And it will also likely be cheaper to use Graviton2 for general-purpose workloads, although specific pricing details were not provided Tuesday. The M6g instance is available as a preview as of today, while compute-optimized instances (AWS's C class) and memory-optimized (R class) instances will be available in "early 2020," Jassy said.
AWS also announced that its Inferentia machine-learning processor, also announced at last year's re:Invent, is now generally available. Coming off Monday night's infrastructure keynote, it appeared that the Inferentia chip deadline might have slipped, but AWS customers will be able to use the chip to power their machine-learning inference tasks as of today.
Disclosure: AWS paid for my accommodations in Las Vegas.