Mostly Cloudy: Chef makes the right call
YOU DON'T HAVE TO TAKE THEIR MONEY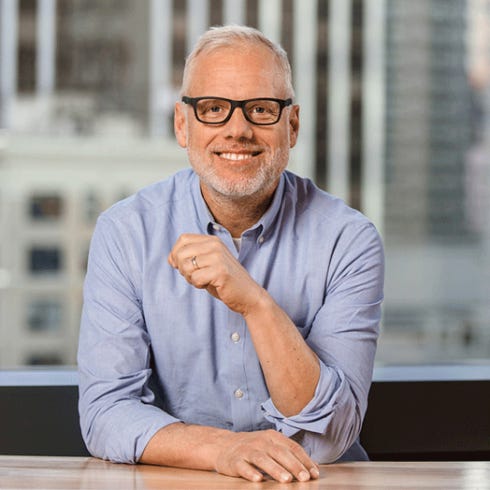 Chef CEO Barry Crist (Chef Photo)
Chef, an longtime tech infrastructure stalwart finding its way in the cloud era, showed Monday that it's also adapting to the new realities of doing business with the government.
After insisting last week in two separate blog posts from CEO Barry Crist and CTO Corey Scobie that Chef would continue to work with the U.S. Customs and Immigration Enforcement agency, despite their personal misgivings about the agency's actions over the last few years, Crist reversed course Monday. Chef will not renew a $95,500 contract with ICE and a separate one with the Customs and Border Protection agency for its services when they expire next year, he said in an email to employees that was made public.
While I and others privately opposed this and various other related policies, we did not take a position despite the recommendation of many of our employees. I apologize for this. I had hoped that traditional political checks and balances would provide remedy and that our relationship with our various government customers could avoid getting intermingled with these policies. However, it is clear that checks and balances have not provided relief to the fundamental issues of the policies in question.
The issue came to a head last week when a former Chef employee and contributor deleted some of his source code from a key open-source project that provides a foundation for its commercial products, breaking production systems at several customers and forcing the company to scramble. Citing Chef's work with ICE, Seth Vargo said he "could not be complicit in enabling what I consider to be acts of evil and violations of our most basic human rights."
As I wrote in a subscriber-only edition of Mostly Cloudy over the weekend, these decisions are hard for startup companies that began doing business with entitles like ICE during a very different presidential administration. But normalcy went out the window several years ago, as the extent of ICE's policies toward refugee families became clear.
Plenty of other tech companies continue to do business with ICE, including cloud giants Amazon Web Services and Microsoft, despite employee pressure to step away from those contracts. It seems clear that in Chef's case, employee feedback made a huge difference in its re-evaluation of its thinking on these matters; if employees don't want to work for a company that is ambivalent about its dealings with ICE, that could have cost Chef much more than $95,500.
As the discussion unfolded over the weekend on Twitter, HashiCorp co-founder Mitchell Hashimoto discussed how his company decided to do business with a separate part of the Department of Homeland Security's immigration oversight.
Hashimoto was unavailable for comment Monday, but it seems like the company has a internal process for discussing potential deals with questionable agencies among employees as well as clear lines on what it considers acceptable and what it considers out of bounds. Crist also announced Monday that Chef will donate the revenue from its two immigration-related contracts to "charities that help vulnerable people impacted by the policy of family separation and detention."
Does your company have a policy around the discussion of potential deals with government agencies that employees find troubling? I'd love to hear about it: both free and paid subscribers can reply to this email, and others can reach me at mostlycloudy@substack.com.